This page contains screenshots of every aspect of each component of the software.  Some may not be relevant to your installation.
Client
Search Results
Passage Retrieval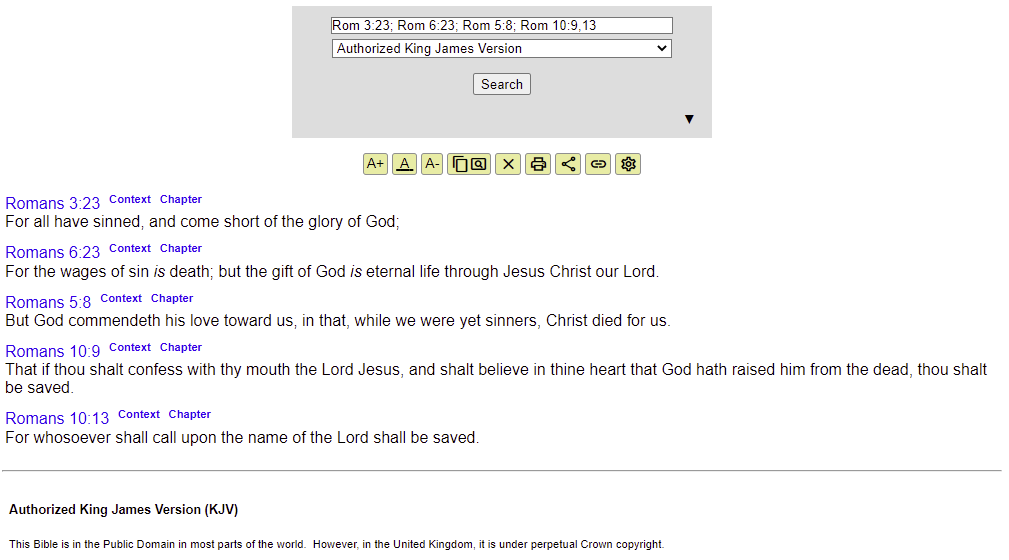 Random Chapter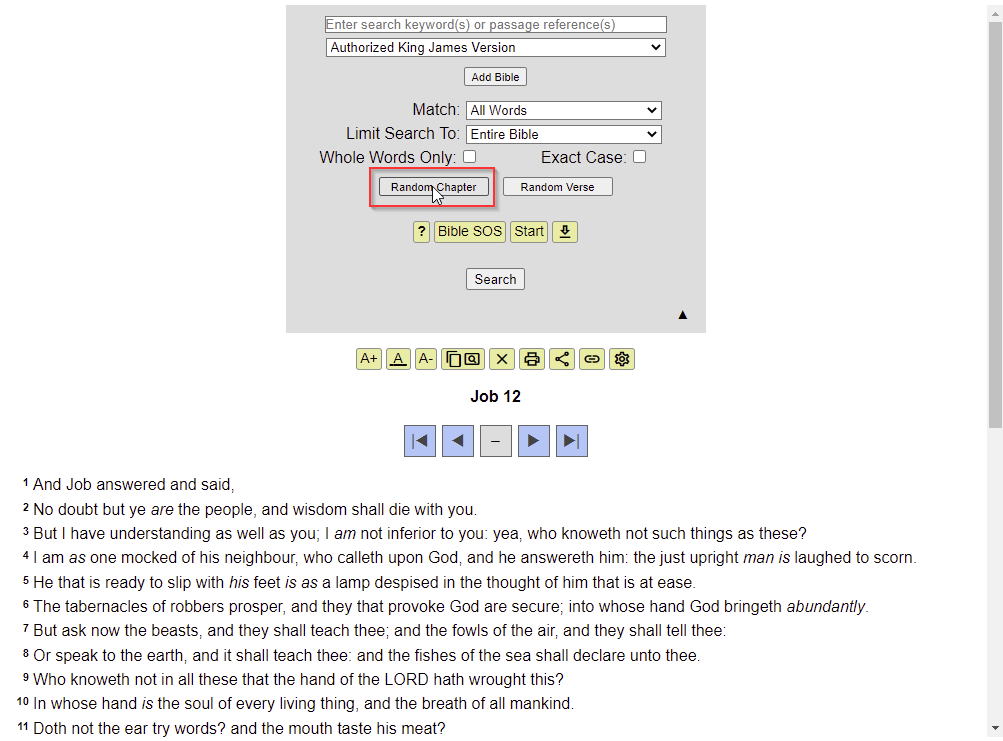 Random Verse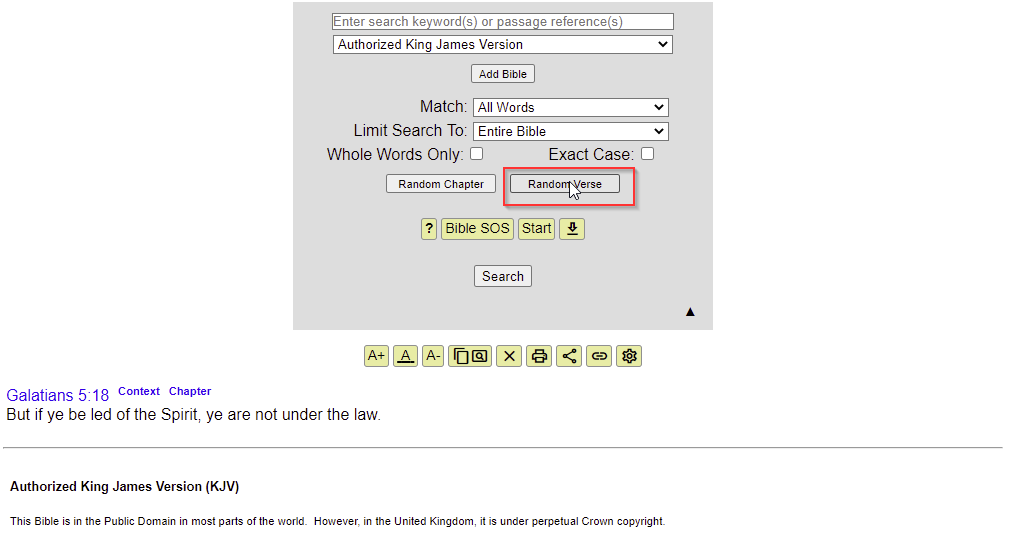 Parallel Bibles
English and Greek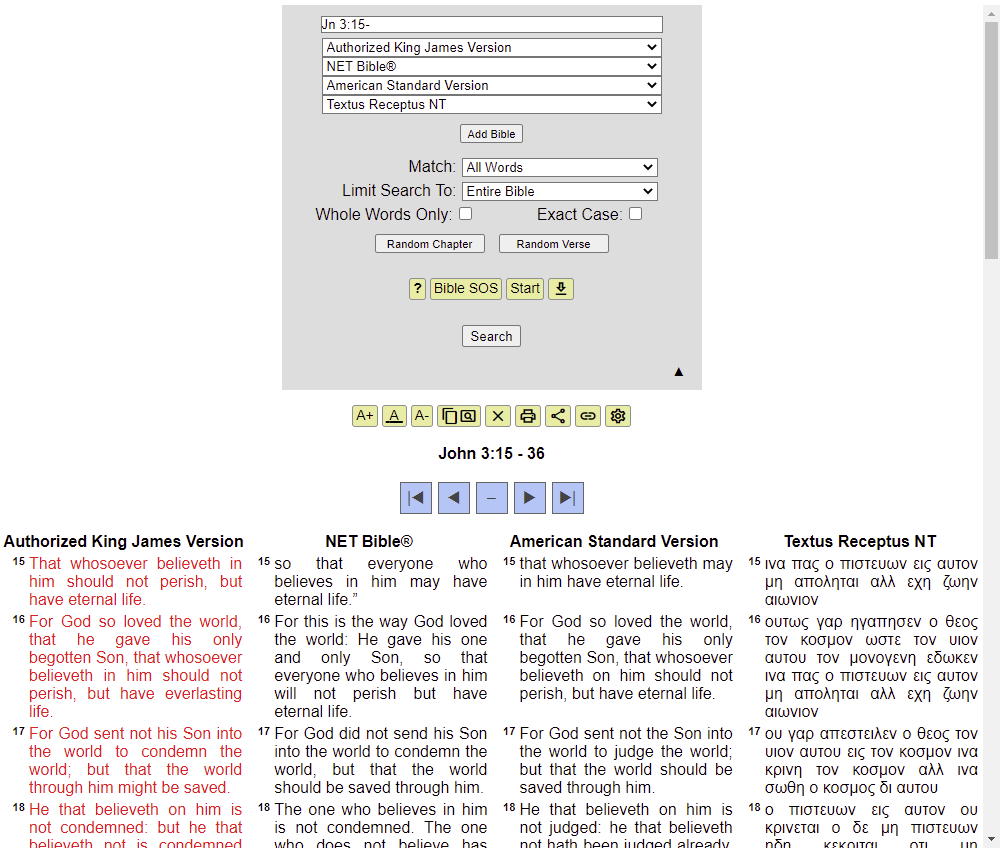 Foreign Languages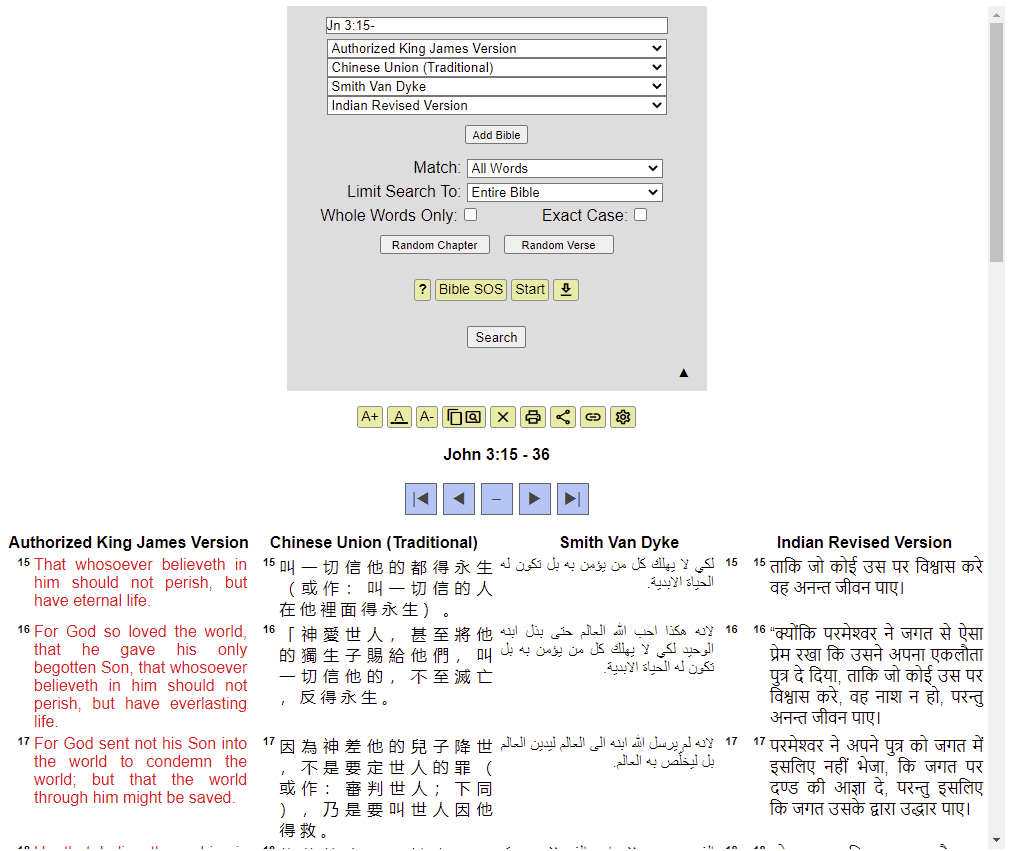 Maximum Bibles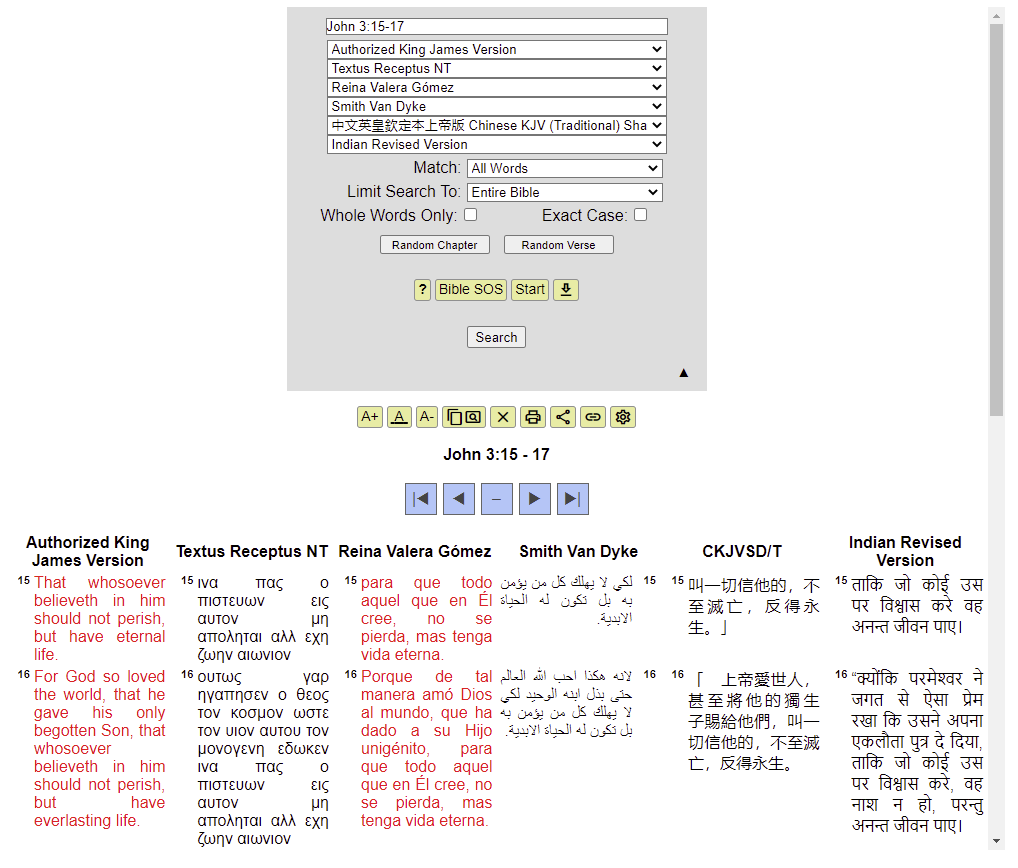 Text Display
Passage Display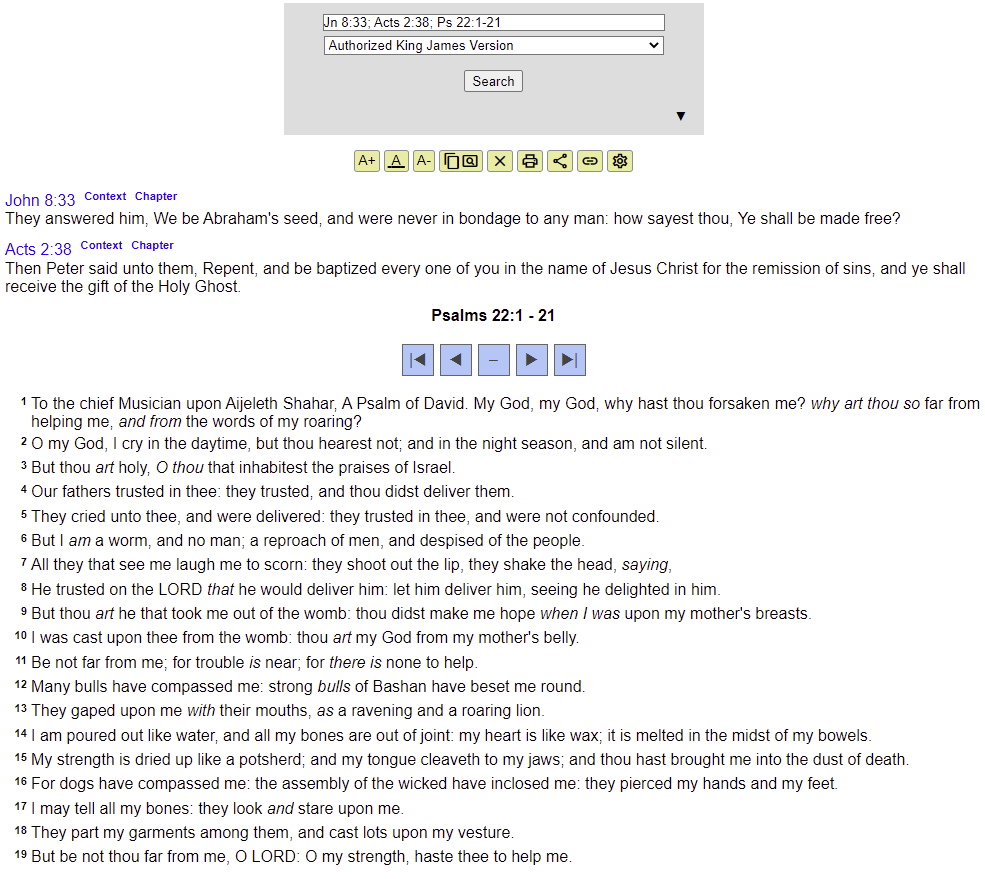 Paragraph Display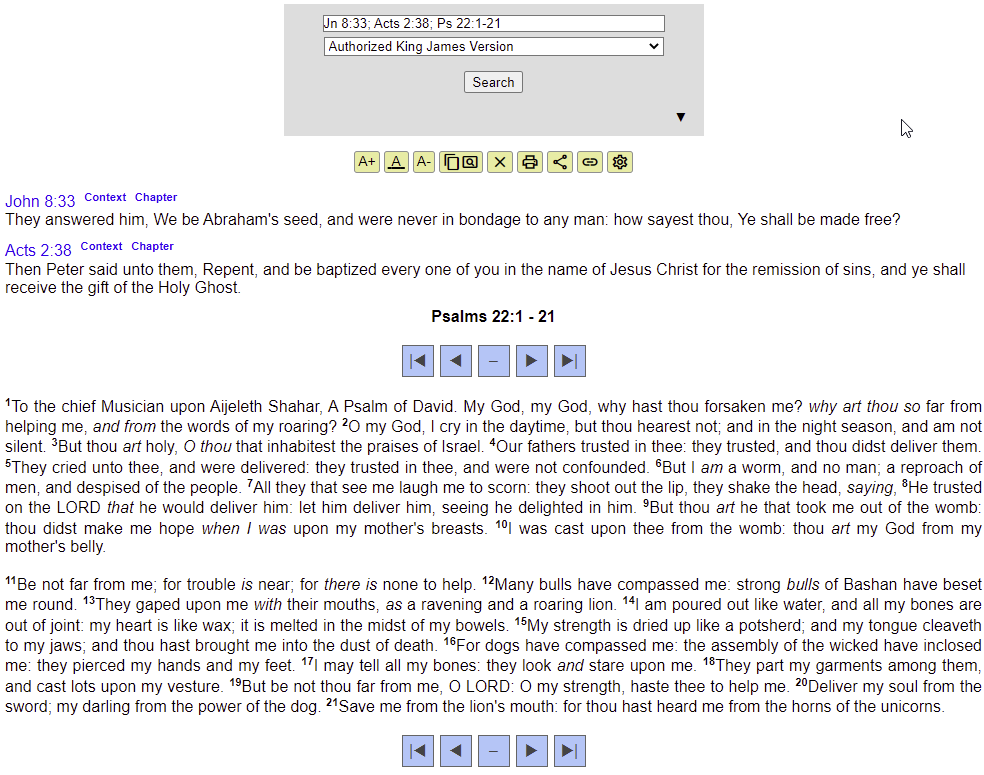 Verse Display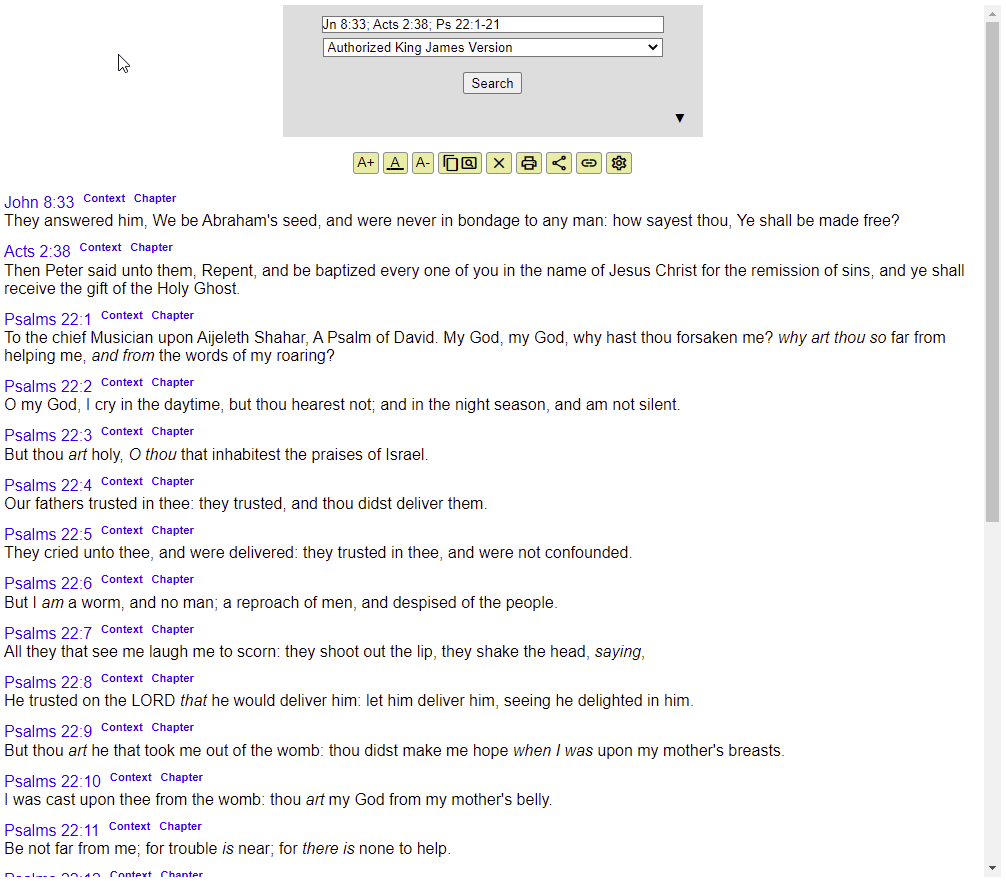 Easy Copy
Word Processor format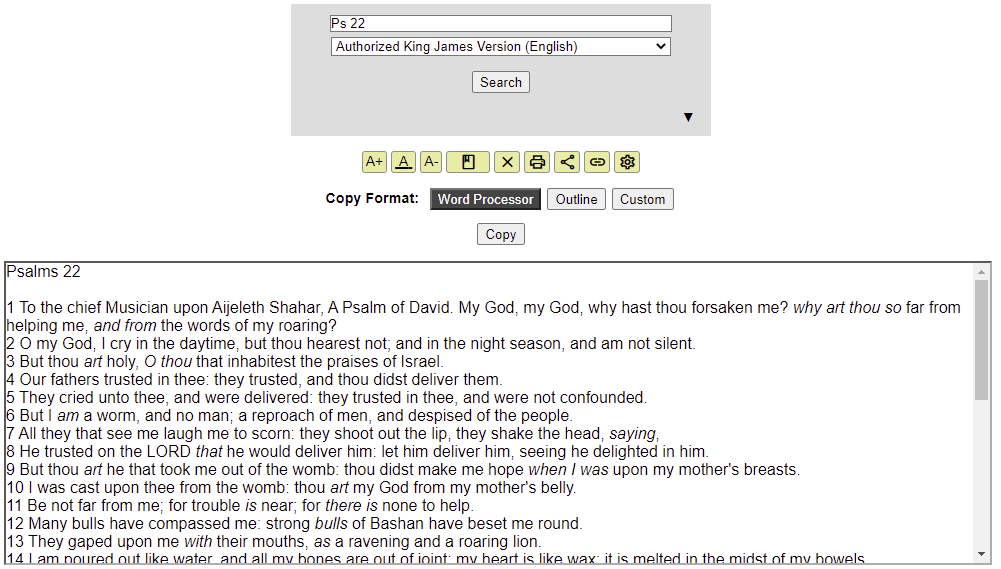 Outline format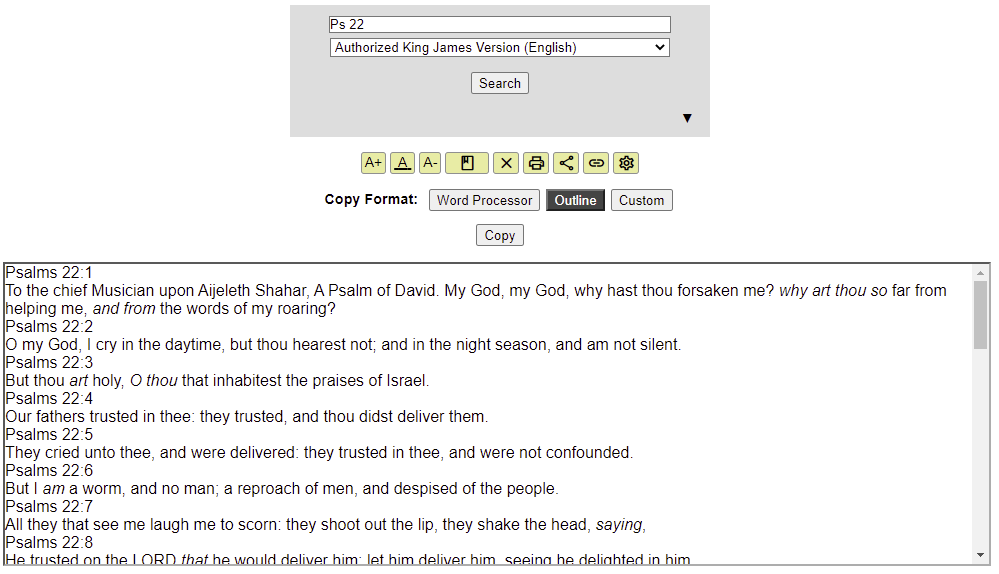 Custom format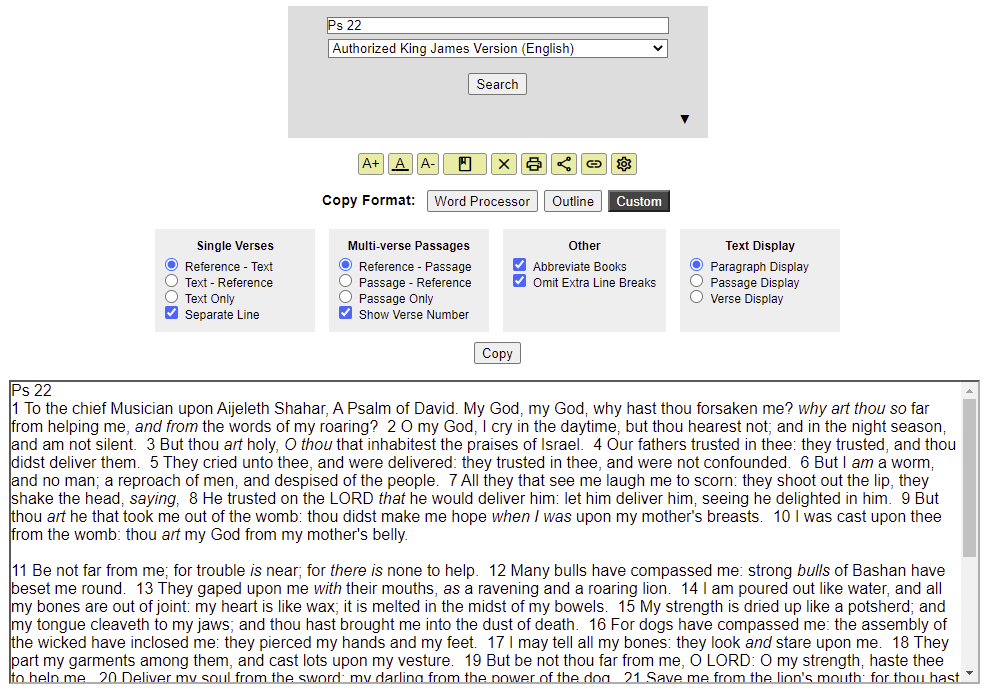 Dialogs
Quick Start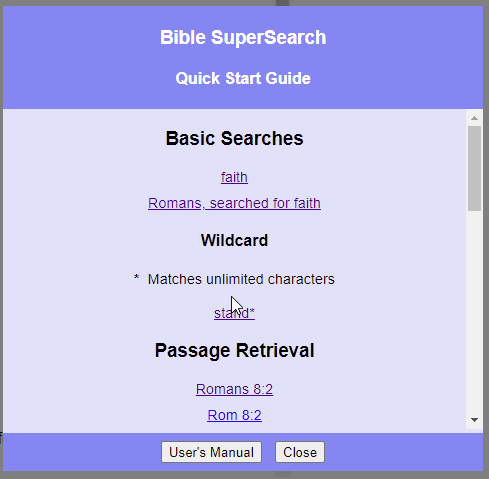 Emergency Help (Bible SOS)

Where to begin (Start)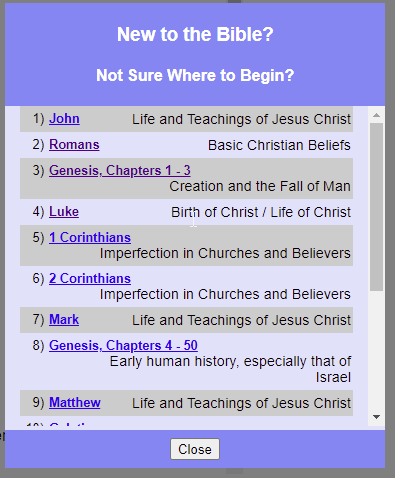 Downloads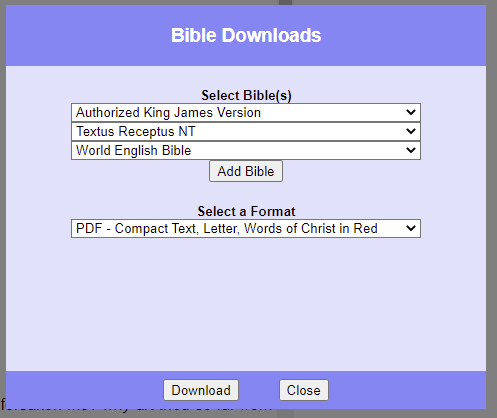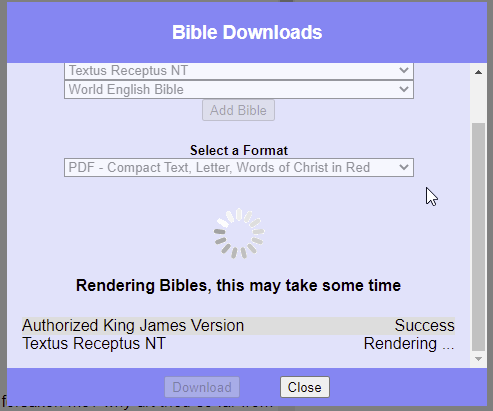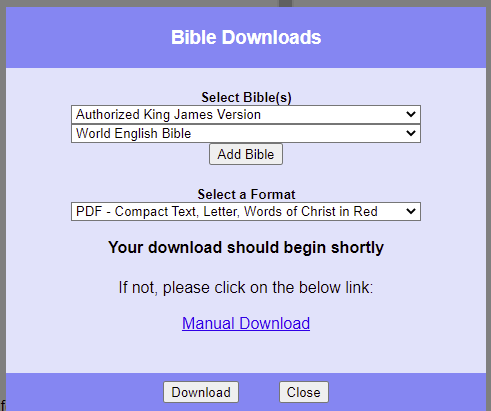 Share
Link
Settings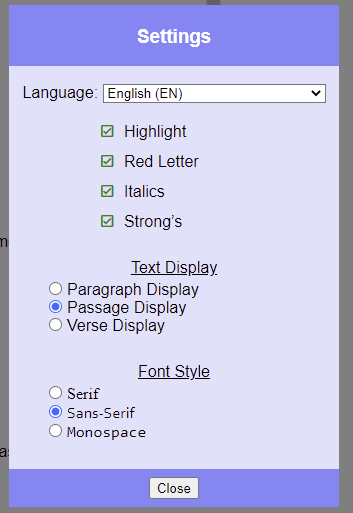 Strong's Numbers
With hover definition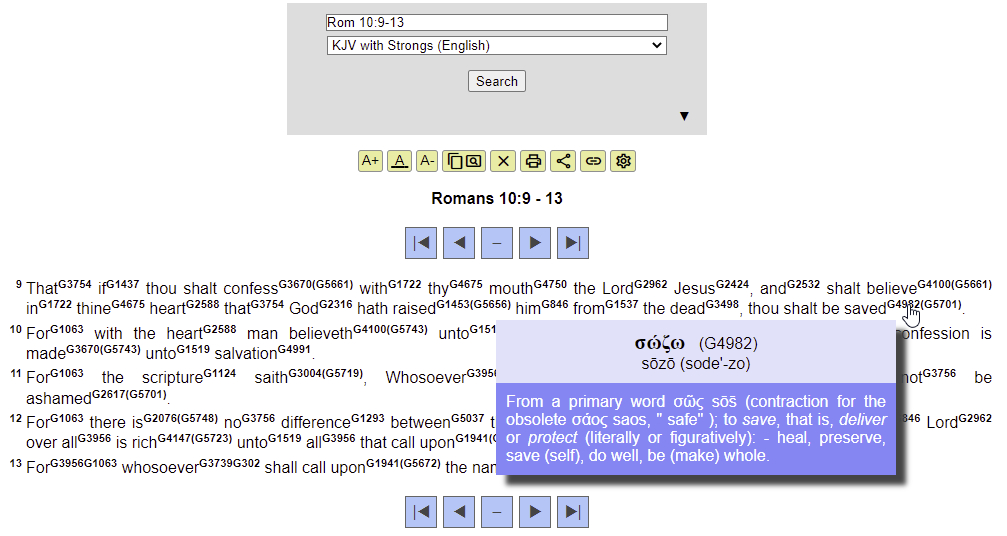 Foreign language support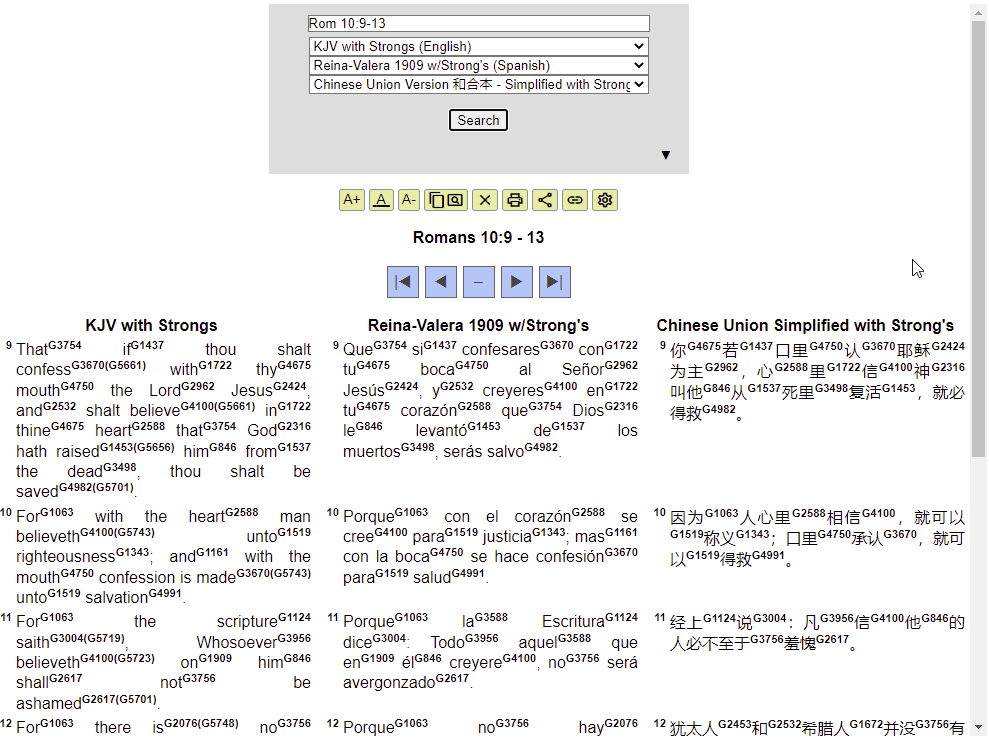 Boolean Search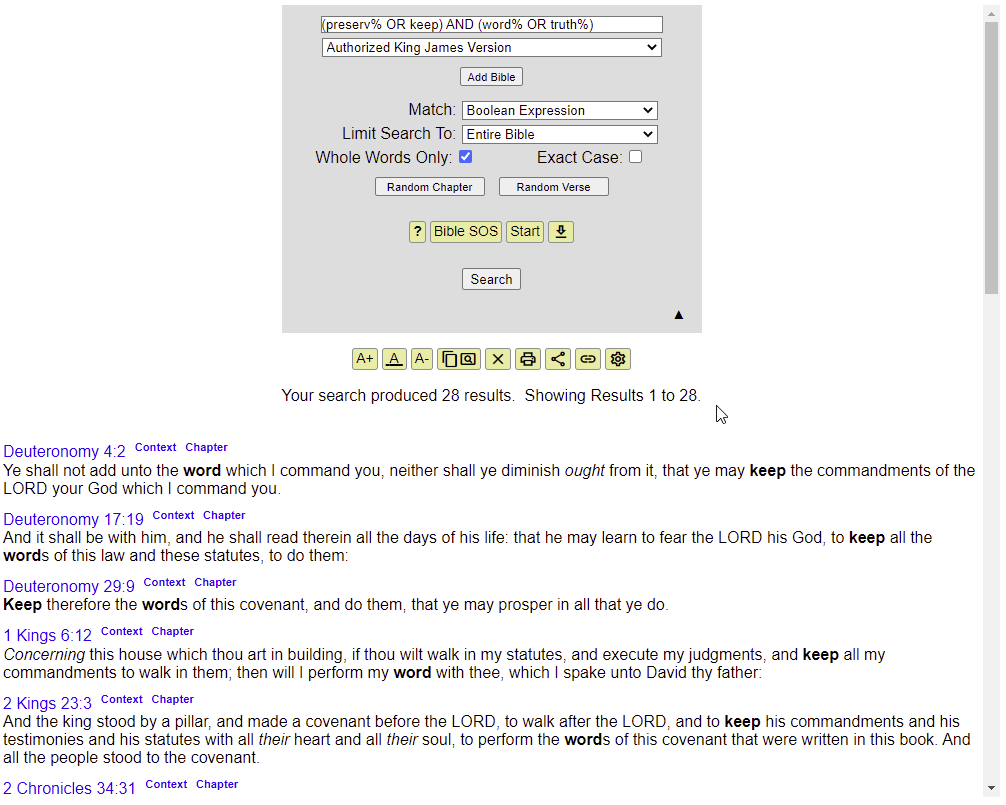 Boolean Search with Verse Proximity Operator
Client – Interfaces
Expanding
This is the default interface.  It begins with a minimal number of fields:

But expands to provide more fields and features: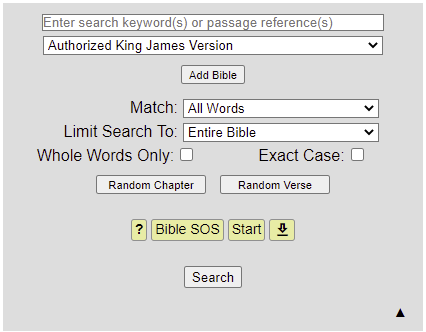 Expanding Large Input
This is the same as the "Expanding" interface, but with larger text entry fields.
Contracted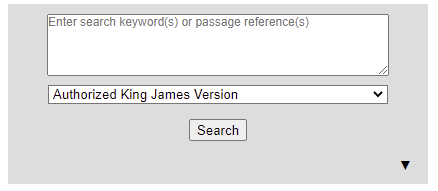 Expanded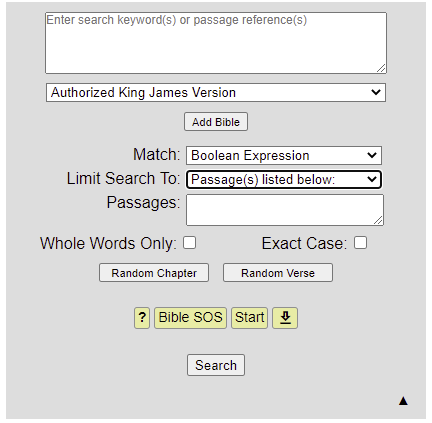 Browsing Book Selector
This interface is designed for browsing the Bible, and doesn't have any search capabilities.
Users simply select a book and chapter and start reading or browsing.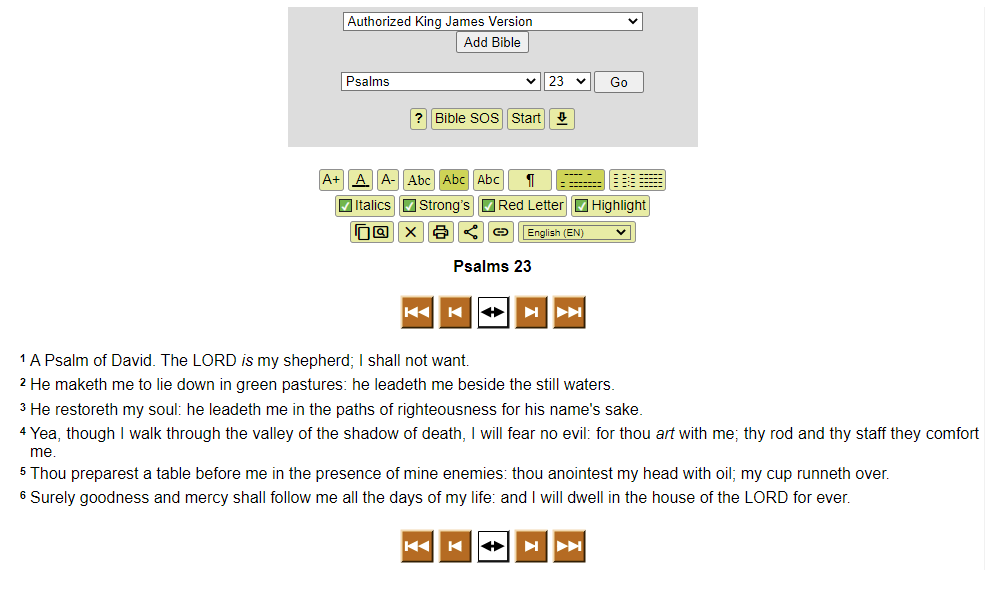 Browsing Book Selector Horizontal
A minimalistic, horizontal form for browsing the Bible.

Classic User Friendly 1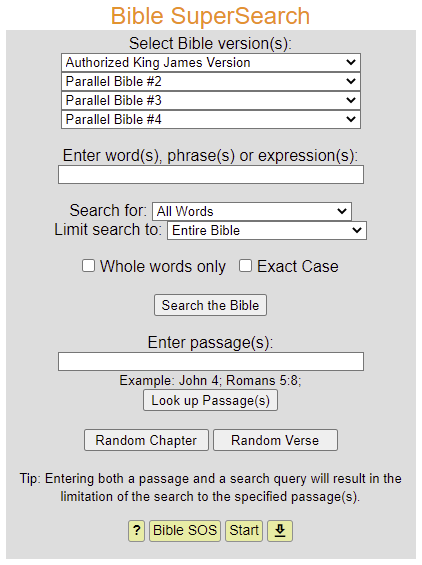 Classic User Friendly 2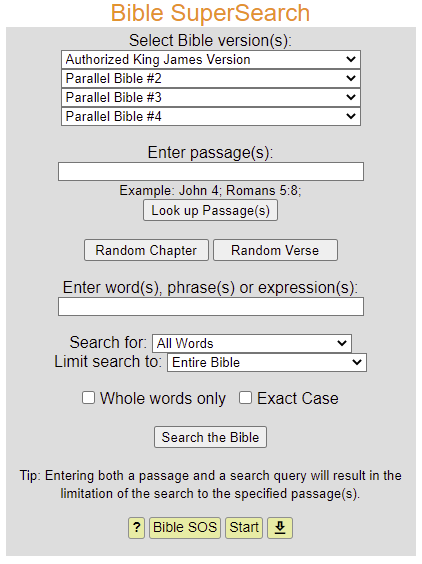 Classic Parallel 2

Classic Advanced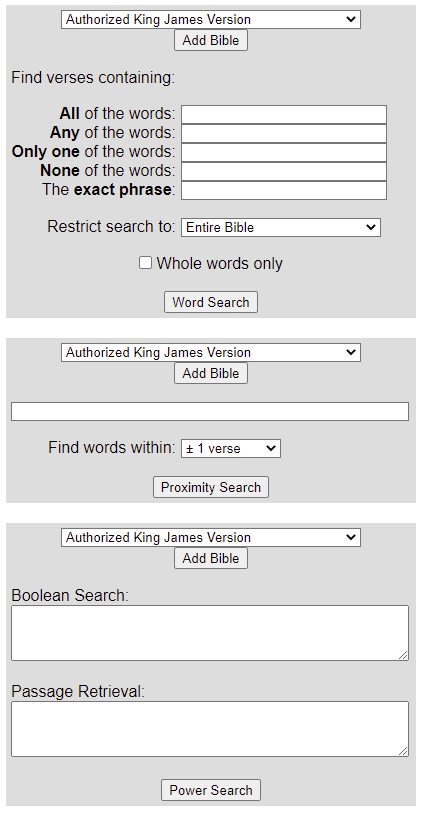 Minimal

Minimal with Bible

Minimal with Bible Wide

Minimal with Bible Short

Minimal with Parallel Bible

Minimal Go Random

Minimal Go Random with Bible

Minimal Go Random with Parallel Bible

API – Built in Documentation
Overview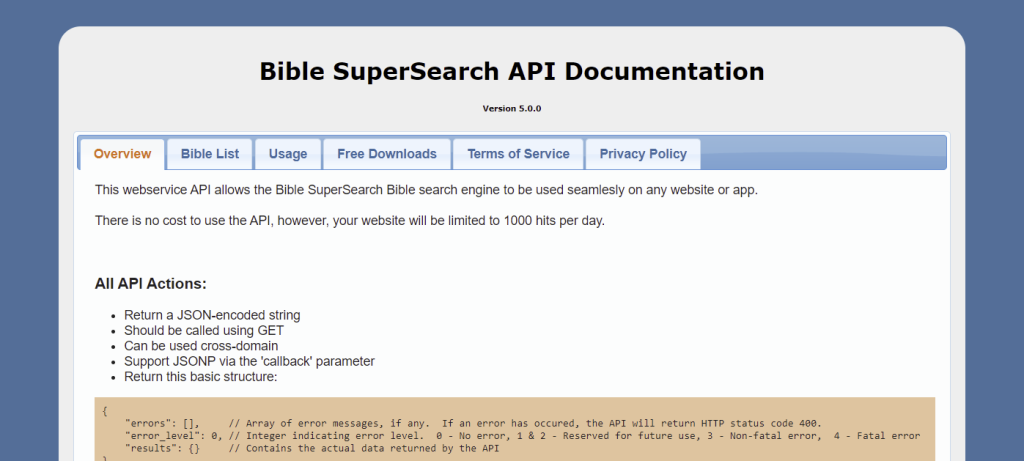 Bible List
Usage
Downloads

API Administration
Bible Manager
Bible Manager – Bulk Actions
Bible Manager – Editing Bibles
Bible Importer
This is part of the Bible manager.

Bible Importer – Importer list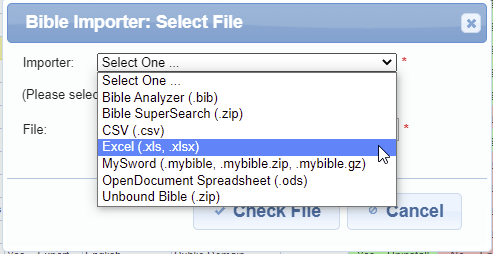 Bible Importer – Importing and mapping an Excel spreadsheet
Options Page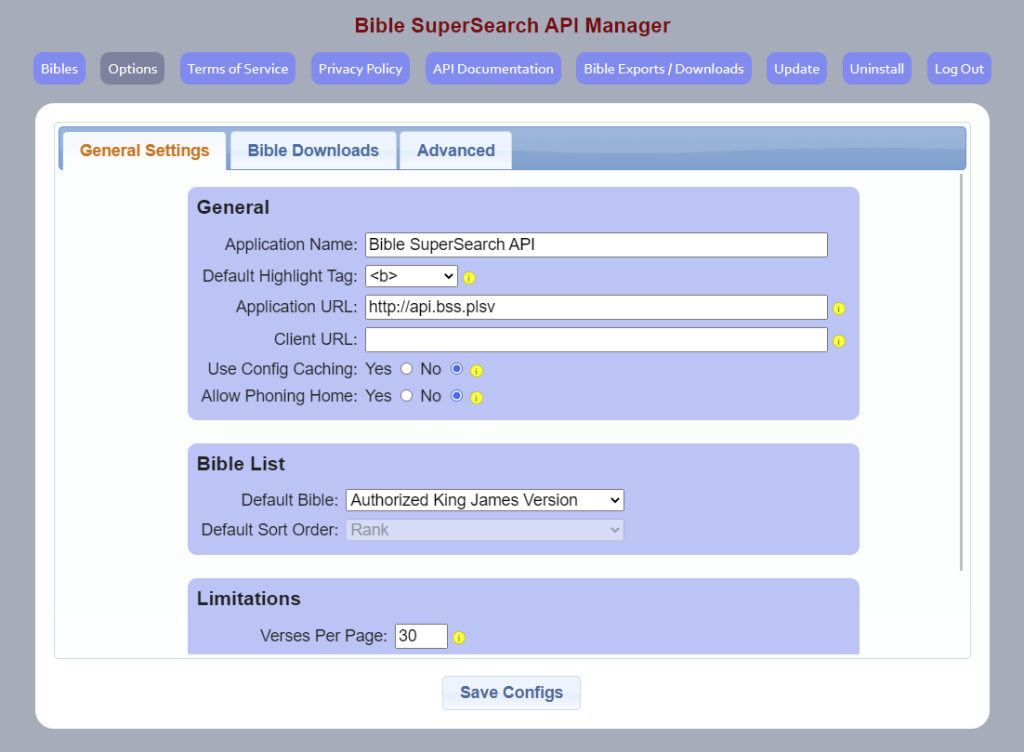 Editable Terms of Service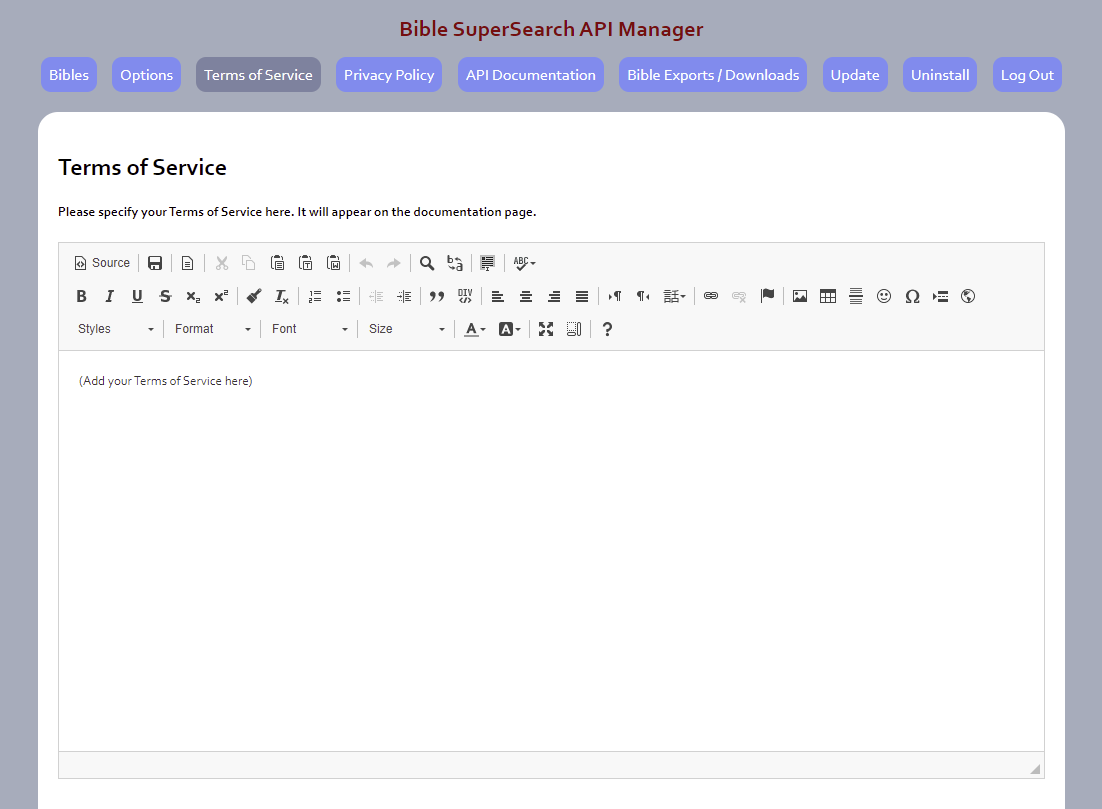 WordPress Plugin – Administration
Enabling Bible Translations